www.TripleIC.com
"We help you keep your most valuable customers"
Welcome to International Investor In Customers
Are you losing customers you would rather keep?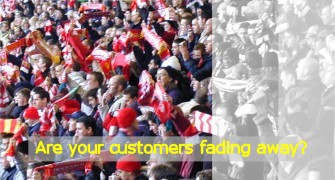 Your company probably loses a fifth of its customers every year.
This hurts revenue, profit and share value. As a senior Director it robs you of your Remuneration Committee bonus. Worse, it's growing. We know how you can stem and reverse this critical loss.
In short, we can help you to discover how to keep your most valuable customers.
CUSTOMER ENGAGEMENT is the answer, assessed and strengthened with the LAMBERT PROTOCOL.
How can we help you?
Click and see.
Contact Us
Phone:
08450 17 97 37
Address:
TripleIC Ltd.
20 - 22 Richfield Avenue
READING
Berkshire RG1 8EQ
or email us here
Hear from the TripleIC directors
See Tom Lambert as he outlines the "Lambert Protocol"